I invite you to an out of the ordinary fun and enriching experience!
Creating a pleasant and balanced atmosphere as part of an activity on company days, fun days or as a practice that would become a part of your daily routine at your workplace.
Yoga classes are a supplement that supports a healthy and balanced lifestyle that reaches you.
The classes are tailored to the needs and level of the group and can take part in outdoor or indoor activities.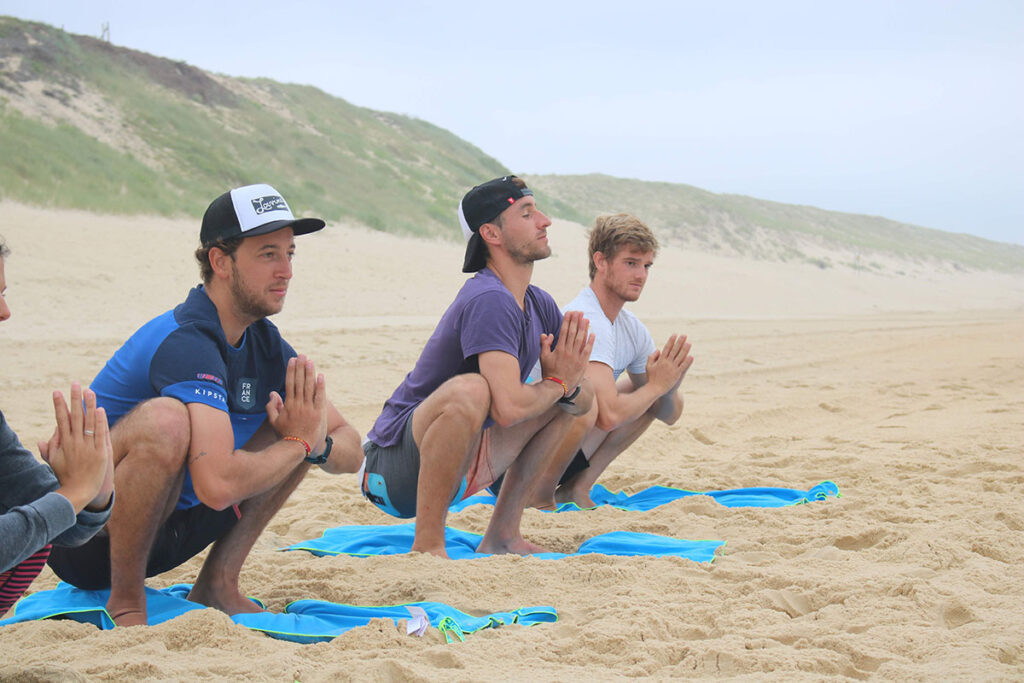 Contact me with just a click or leave your details and i'll get back to you 🙂
Incorporating yoga classes in the office as part of the routine allows space to balance stress while working. The practice brings a general feeling of alertness and vitality.
Concentration and focus become much higher and productivity increases on a personal and professional level.
Persistence in practice creates and transforms new and healthier habits in and out of the office.
In most jobs, sitting is prolonged and proper body strength is necessary to keep the body safe from pain and physical problems due to improper posture.
Yoga becomes a therapeutic tool as well. Some of us already have some existing problems, with the help of yoga practice, we can reduce and improve our body and mind and benefit our overall health.
On a social level, the practice contributes to the group dynamics through a shared positive experience.
Yoga classes as part of a social / group activity
Yoga as a formative activity that contributes to the group through a shared positive experience.
We will practice a combination of concentration, balance, stability with lightness and playfulness.
We will combine yogic activity in pairs or in small groups that will contribute to the interpersonal connection between the employees, develops trust, cooperation and challenges.
Can yoga be suitable for everyone?
Most definitely. The classes are for beginners and all levels.
The classes are tailored to the needs and level of the group.
Classes can be held weekly, at events or on fun days.
I would love to take part in creating a pleasant and balanced atmosphere in your organization.
Please contact me for any further questions.
© Copyright 2019 | IndieYoga.