Hatha, Vinyasa, Yin, prenatal and postnatal yoga.
Certified Yoga teacher in Hatha-Vinyasa, Yin, Pre & Posnatal yoga by the world wide association – Yoga Alliance.
Movement and posture therapist.
My yogic path began in 2012 when I was traveling to India, where I was exposed to this authentic-spiritual practice that promotes a healthy lifestyle of one's body and mind.
Since then, I have traveled around the globe and have come to know different populations and cultures, from east to west. From a place of learning and training to teaching yoga classes in Israel and France. During my travels, I experienced and witnessed the difference between the two east-west poles from what made them so similar: the place where we all want to feel good regardless of belief, age or worldview.
In my practice, I was exposed to various forms and styles of yoga. The method I teach is a combination of several methods that I have trained and gained so far in my yogic path – from the softness of Yin, wonderful emphases that can also be converted, but not only, to pregnant and postpartum women, mindfulness, body awareness, breath and a dynamic movement designed to create healthy communication between the body & mind.
My purpose in practice is finding balance, awareness all together with compassion. As a teacher, my goal is to pass on these values ​​to the practitioners who come to practice with me, each – from their point of view and interest.
Out of curiosity and passion to this way of life, I find myself in a process of endless exploration, deepening and learning: from my wonderful practitioners, my excellent teachers from around the world and my self-practice.
"The success of Yoga does not lie in the ability to perform postures but in how it positively changes the way we live our life and our relationships."

T.K.V. Desikachar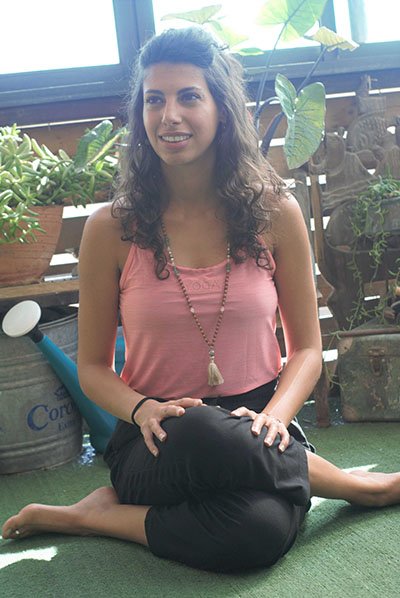 Contact me with just a click or leave your details and i'll get back to you 🙂
© Copyright 2019 | IndieYoga.